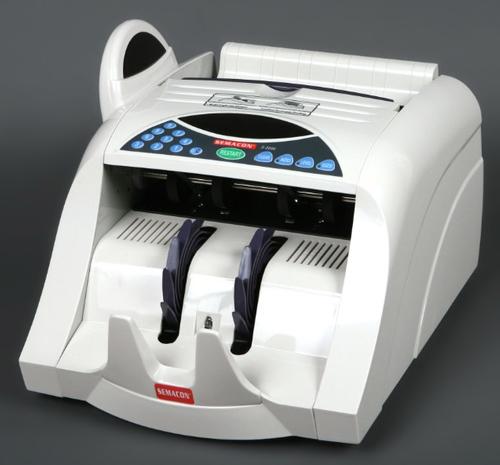 Description:
The Semacon Model S-1100 High Speed Currency Counter comes with a one-year warranty. The Model S-1100 has a 10-button numeric keyboard, dual displays for operator and customer viewing, a batch stop setting, and comes with a carrying handle.
Detects double notes, chain notes, half notes, etc.
Mid-volumn currency counter.
Product Specifications
Currency US Dollar
Count Speed 1,000 notes per minute
Feed System Friction roller system
Hopper Capacity 100-200 notes
Stacker Capacity 100-200 notes
Dimensions (W X D X H) 9.5"W x 12.5"D x 8.5"H
Weight 14 - 15 lbs.
Power Supply Choice of power source 110V/60Hz or 220V/50Hz