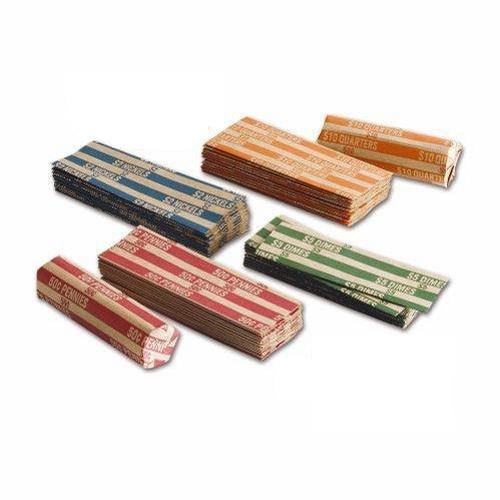 Description:
Wordbar Strioe Coin Wrappers
Coin wrappers, in wordbar stripe are perfectly sized and easy to open for fast coin filling.
Coin wrappers have a strongly-glued center seam on 65# paper prevents breaking.
Wordbar stripe coin wrappers are color-coded to Federal Reserve Bank and ABA Standards.
Minimum order quantity on this item is 3 packs.
Denominations can be combined for quantity and to quantity price breaks. 1,000 coin wrappers per pack. (3 pack order minimum this item)