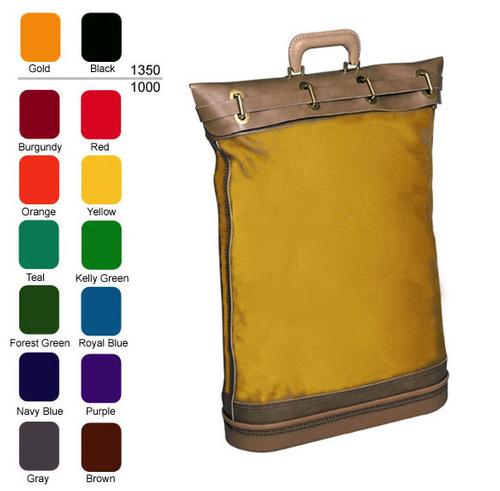 Description:
Heavy-duty 1000 Denier Nylon security bags. These bags are perfect for secure transporting of highly sensitive materials. Hand-molded plastic bottom for bag stability, armadillo trim, and strap for padlock. (Padlocks sold separately -- item # USTPLK.)
One-color imprint charge: $30.00, but FREE on orders of 12 or more bags. For imprinted bags, click on custom imprint dropdown, then enter desired text, or attach a digital file. If you have issues uploading your file, please send an email to: [email protected] Production on these bags runs approximately 10 business days. Price breaks also apply to orders of mixed colors.
"Quick ship" (one day production) is available on gold bags in this size with no imprint. (For mixed color orders of less than 10 bags per color a $.25 per bag mixed color fee will be added.)
Sewn bags are made to order and are not returnable.