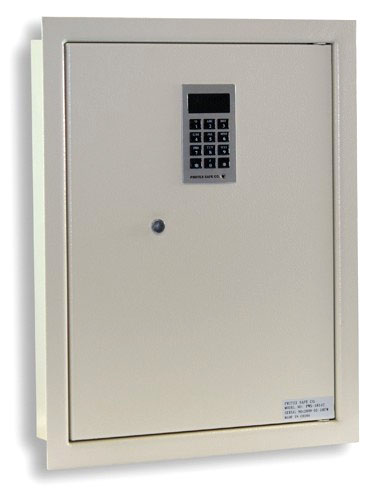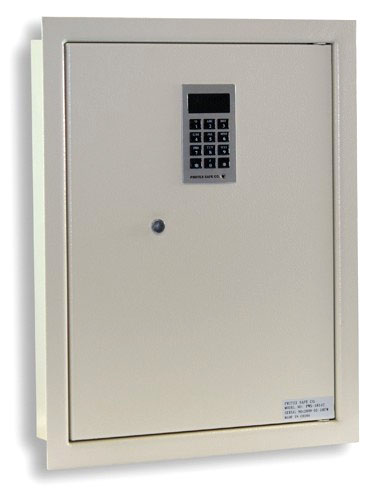 Click an image above for alternate display
Description:
The burglary resistant digital keypad wall safe, Model USPWS-1814E, is great for office or personal use and is equipped with a digital keypad electronic locking system. Features: high quality VELVET INTERIOR; motorized locking bolt system will open the door automatically; designed to be installed between 16" o/c wall studs; approximately .44 cubic feet of storage space; key lock override system (2 keys included); power override included; dual live motorized chrome bolts (3/4" dia.); made of heavy duty gauge steel; 2 removable shelves; spring loaded door; flush digital keypad; and door thickness is 5/8" formed steel.
Product Specifications
Exterior Dimensions: 14-1/8" (W) x 18-1/4" (H) x 3-7/8" (D);
Interior Dimensions: 14" (W) x 18-1/8" (H) x 3" (D);
Flange Size: 16" (W) x 20 " (H);
Anchor Holes: 3 per side (6 Total);
Cubic Inches: 0.44;
Weight: 28 Lbs.
Shipping Charge: $40.00.