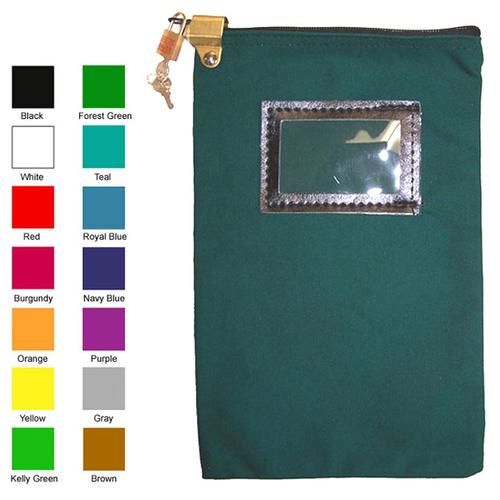 Description:
These laminated nylon zipper hood cash bags are tough, durable, and perfect for situations in which confidential information or currency are handled by several different people in different departments. Included in each bag is a framed 2 x 3 cardholder. Bags can be locked by securing the nylon zipper under the metal hood at the end of the bag and securing a keyed lock. Production on these bags runs about 15 to 20 business days.
Imprinting:
For imprinted bags, check the "Custom imprint" box and select an ink color from the drop-down menu. Send the text you'd like to be imprinted on the bag in an email to [email protected]
There's a one time fee of $35 for orders under 50 wallets.
For mixed color orders of less than 10 bags per color, a $.25 per bag mixed color fee will be added.
Sewn bags are made to order and are not returnable.
LOCKS SOLD SEPARATELY