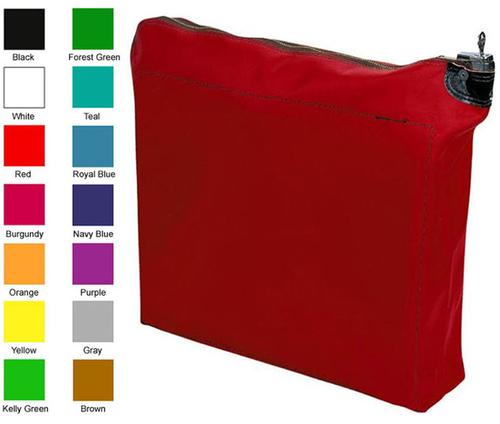 Description:
Computer print out bags made of quality laminated nylon with nylon zipper, built-in side supports and pop-up lock for added security. Ideal for transporting medical files as well as any commercial situation requiring easy transport of printouts.
One-color imprint charge: $30.00, but FREE on orders of 26 bags or more.
Choice of 14 colors. (For mixed color orders of less than 10 bags per color a $.25 per bag mixed color fee will be added.)
Sewn bags are made to order and are not returnable.