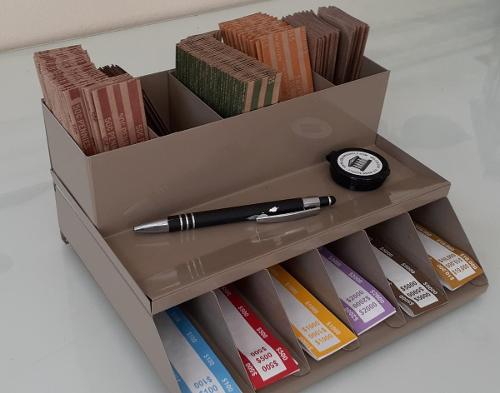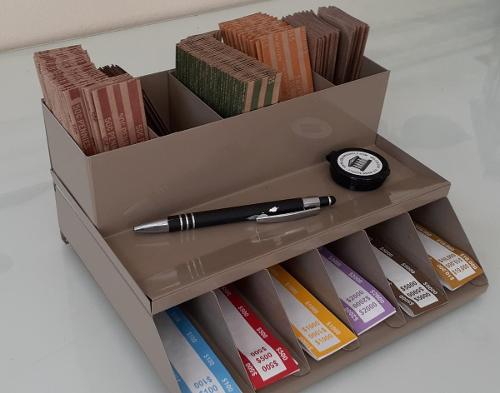 Click an image above for alternate display
Description:
Steel combination coin wrapper and bill strap rack features five compartments for flat tubular coin wrappers and six compartments for bill straps. Convenient top tray for rubber bands, paper clips, pencils, etc.
Stores both coin wrappers and bill straps.
Top tray for additional office supply storage.
Product Specifications
Size: 10-5/8"W x 8-5/16"D x 5-3/8"H.
Color: tan.