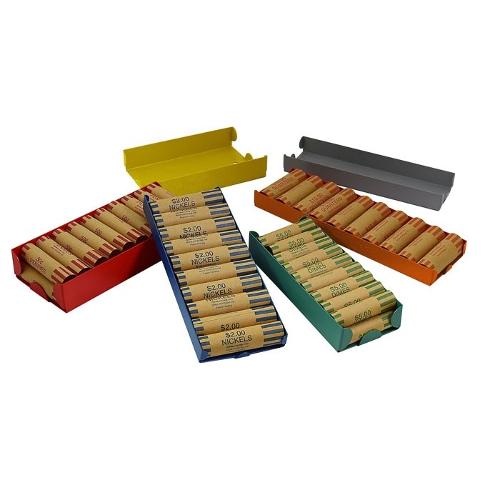 Description:
Heavy-Duty aluminum coin trays are color-coded in standard bank colors.
Each color designates denomination of coin for error-proof handling.
Denomination and capacity clearly etched on sides of trays for easy identification.
Product Specifications
Coin Capacity: pennies (red) $10.00, nickels (blue) $20.00, dimes (green) $100.00, quarters (orange) $100.00, half-dollars (sand - not shown) $100.00, dollars (gray) $200.00.