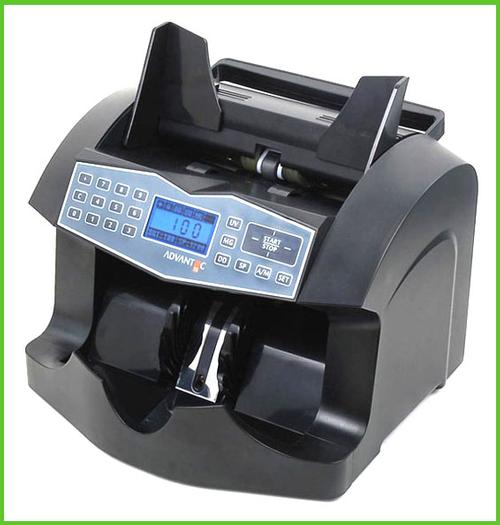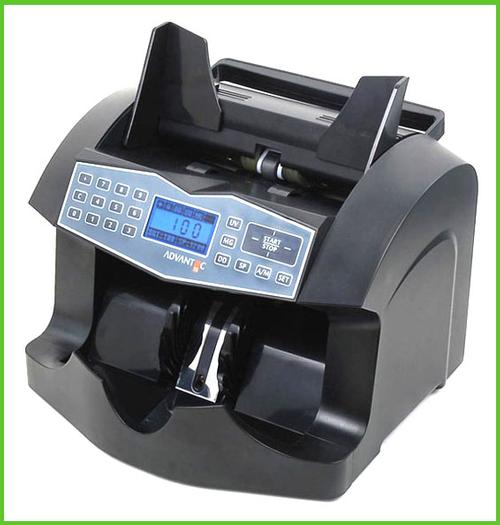 Click an image above for alternate display
Description:
The Cassida Advantec 75 Series represents a breakthrough in heavy-duty Money Counter Machine. They are built to standards usually reserved for aircraft components and combine speed, precision and versatility into one sturdy unit. They are packed with cutting-edge features and proven in ultra-demanding counting environments and in a wide variety of missions. In an industry first, the Advantec 75 displays both the reason and the remedy for detection alerts in easy-to- understand language on its large, liquid crystal display. The Advantec 75 Basic model is able to spot a wide range of bill discrepancies, including half, double, and chain notes, as well as note width differences. It counts up to 1,500 bills per minute without sacrificing accuracy or reliability. User preferences for screen brightness and keypad beep can be quickly set using the control panel. In addition to maximum speed, it can be set speeds of 800, 1000 or 1200 to ensure smooth counting if worn bills are in the mix. The Advantec 75 enters an energy-saving sleep mode when not in use, but the One-Eye-Open feature switches to counting when bills are loaded.
Durable
Loading type - top loader
Error alert - audio with visual instructions
Energy saving sleep mode
Adjustable screen brightness
Count Speed 800/1000/1200/1500
Error detection half, double, chain, note width
Operating modes count, add, batch, add+batch
Batching range presets and 1-999; Add range - 0-999,999
Hopper Capacity 425 new notes
Stacker Capacity 350 new notes
Dimensions (W X D X H) 10.6 W x 9.8" D x 9.0" H (2700mm x 250mm x 210mm)
Weight 14.8 lbs (6.71 kg)
Power Output 100-240 VAC, 50-60 Hz.