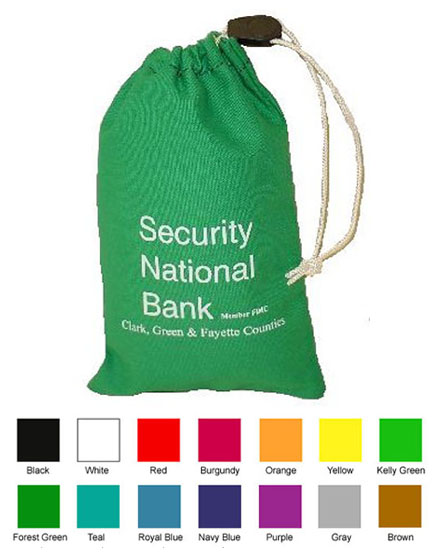 Description:
Handy nylon drawstring bags with rope lock. Available in assorted colors. One-color imprint charge: $25.00, but FREE on orders of 100 bags or more.
For imprinted bags, click on custom imprint ink color dropdown, then choose ink color. Next, choose text or image. Finally, either enter text in the 'Custom Imprint Text' field, or upload your graphic. If you are having issues uploading your graphic using the form, please send an email to: [email protected]
Production on these runs approximately 15 business days. Minimum order, 5 bags.
Sewn bags are made to order and are not returnable.